In a cozy community centre, Hamplus Hub, the excitement was inevitable as the WordPress Community Launch and Basics Workshop was about to begin. A diverse group of individuals, each well prepared carrying a laptop and a curious gaze, gathered around in the hub.

Miss Naomi Emmanuel, a patient and friendly WordPress enthusiast, stood at the front. With a warm introduction, she kicked off the event. The participants were eager to learn how to navigate the world of WordPress.
Miss Okpapi Lauretta started with the fundamentals, explaining what WordPress is and how it empowers people to create websites without coding. She used the smart television
screen to display and to show the participants the WordPress dashboard, guiding them through its different sections.

As the morning progressed, Mr Charles Sedenu delved into themes and
customization. He showcased a variety of themes and demonstrated how to modify
layouts, colors, and fonts. People exchanged ideas, discussing the design they
envisioned. The atmosphere was collaborative and encouraging.

Lauretta introduced plugins and widgets, illustrating how they enhance functionality and make websites more interactive. She recommended essential plugins. She further led a segment on webpage design. She emphasized the importance of engaging writing and eye-catching imagery. With practical tips, she guided attendees through the process of drafting their first webpage.

The WordPress Basics Workshop had not only taught the technicalities of website creation but had also fostered a spirit of collaboration and empowerment that continued to flourish.
In a nutshell, it was a productive event where the participants all gained a lot of knowledge. Safe to say that they left satisfied.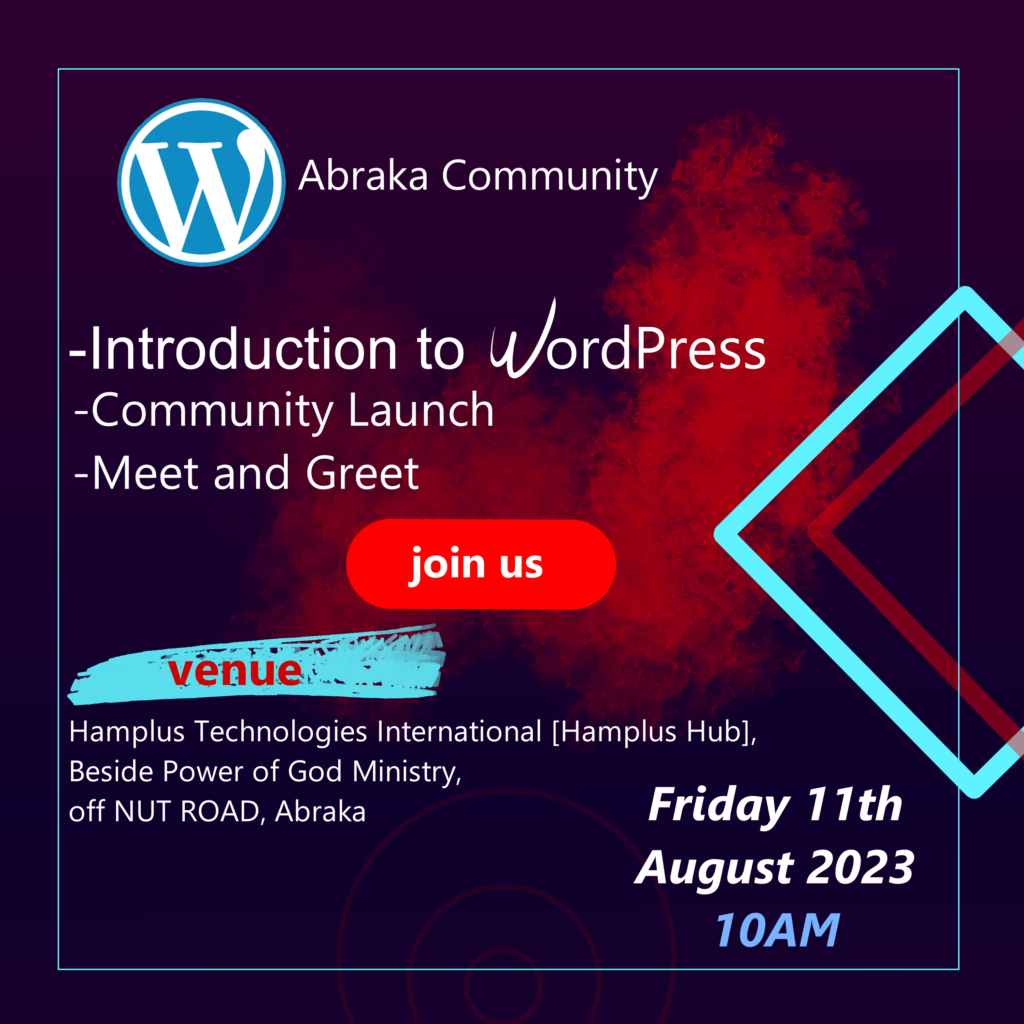 Story Written by:
An intern with Hamplus Technologies International [Hamplus Hub]